A cleanroom is a controlled manufacturing environment that filters and removes contaminants such as dust, airborne microorganisms, and aerosol particles to provide the cleanest areas possible. Manufacturers of electronic devices, pharmaceuticals, and medical devices typically use cleanrooms.

Cleaning a pharmaceutical processing plant is a challenge. When establishing a cleaning procedure, it is necessary to consider the cleaning method, the contamination present, the type of manufacturing equipment, the surface to be cleaned, the choice of cleaning agent, and the temperature.

Request A FREE Quotation. Now!
Why is cleaning service most important in the pharma industry?

Pharmaceutical manufacturing must be in a clean and controlled environment. Therefore, supply chain partners that supply packaging materials to pharmaceutical companies are also best suited to ensure proper hygiene, care, cleanliness, and a microbial-free environment when manufacturing such packaging materials.


A key element of quality assurance is proper housekeeping. Manufacturing and other operating areas should be regularly cleaned and disinfected to remove spilt powder, dust, and dirt. Cleaning avoids mutual contamination and keeps the working environment clean and safe.




Objectives:

Equipment cleaning and verification goals in active pharmaceutical ingredients (APIs) are the same as in pharmaceutical manufacturing. Efforts are needed in both areas to prevent future batch contamination by previous batch materials.

Cleaning "hard-to-reach" surfaces are one of the most considerations when verifying equipment cleaning. Equipment cleaning at API facilities is essential as mutual contamination is a more complex pharmaceutical dosage form. Therefore, it is necessary to perform a step-by-step evaluation.

The cleaning procedure should be for the following three reasons:
For customers, purity and safety are essential requirements.


This is a regulatory requirement in manufacturing Active Pharmaceutical Ingredient products.


Internal controls and compliance are in place to ensure process quality.

Why Clean Pharmaceutical Processing Equipment?
Remove all traces of ingredients to prevent the transfer of elements from one product to the next. It is essential if multiple products are on the same line. It prevents equipment malfunctions that can lead to product contamination. The surface cannot be adequately infected or disinfected without first being thoroughly cleaned.


Follow national and international standards and regulations to ensure consumer safety and avoid legal issues. Improve plant performance and productivity by reducing waste.




Maintaining equipment and maintaining product quality. Improve workplace safety by providing a clean work environment and smooth operating equipment

How to secure a hygienic floor in the pharmaceutical industry?

The pharmaceutical industry deals with the manufacture of sensitive medicines. Pharmaceutical factories should be ideal; floors and rooms should be disinfected and sterile. For this purpose, there are good manufacturing practices (GMP guidelines) that pharmaceutical factories must comply with the policy. This policy's best practices are production hygiene, staff hygiene, and facility and surface disinfection.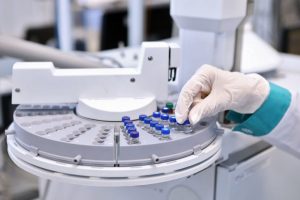 Production hygiene:
Manufacturing hygiene is essential to protect public health and well-being and ensure product quality.


Staff hygiene:

Promoting and educating the personal hygiene of employees entering the factory floor is paramount. This directive requires using clean work clothes (gloves, gowns) on ramps for loading and unloading, storage areas, and other locations. In addition, if this workwear needs to be a wash, it must be done by an approved contractor using a standardized process for medicines.

Facility and surface disinfection:

In addition to sanitizing cleanrooms and educating the personnel, it is vital to disinfect the surfaces and the plant by using high-quality disinfectants deemed safe for use on surfaces. To ensure a clean factory, the facility needs walls, floors, and ceilings that can be cleaned regularly without damage.

Also, Read Role of Good Housekeeping services in workplaces.

How do you continuously monitor the cleanroom as you manufacture the package? What is the control pharma industry?

Various factors that can affect a clean production environment need to be as follows: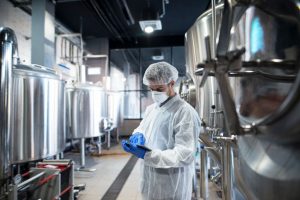 Active cleanroom surface monitoring:
All surfaces, including walls, floors, and equipment, should be regularly monitored and cleaned. It is necessary to periodically obtain the number of particles that can survive contact with A plate to watch out for contamination.



 Supervision people working in the workshop:

People entering the production area can be essential carriers of contaminants and must follow.

Each person wears personal protective equipment (PPE), foot coverings, proper dressing routines, hand hygiene with IPA /other solutions, face masks, gloves, and headgear with locally made items. These will be fresh as soon as you enter the clean area, usually separated by partitions.

 Regular airchecks in the cleanroom area:

The HVAC system controls the air in the facility, but various parameters are checked regularly, such as temperature, barometric pressure, and humidity. The air sampler also needs to be maintained to monitor the number of particles. Records should be maintained and regularly monitored for this purpose.

What are the sources of pollution in a cleanroom?

It is important to note that cleanrooms do not eliminate pollution.

In most cases, our genuine concern is microbial contamination. There was no technique to measure microbial contamination in real-time used in the past.

Personnel in cleanrooms are usually the largest source of suspended particles and are at risk of microbial contamination. Therefore, to stay within the scope of a cleanroom design. Should carefully control appropriate clothing and restrictions on the number of workers in the room.

So what makes a clean room a "clean room"?

Clean rooms and clean areas in GMP(Good manufacturing practice) with the following properties:
Inside and internal equipment of a cleanroom.
Control and quality of air in the cleanroom.
Clean rooms operate in a certain way.

Professional cleaning service in the pharma industry:

It would help if you did not underestimate the importance of keeping your pharma industry clean and well-presented. However, the pharma industry can be demanding. It is easy to prioritize the cleaning and maintenance tasks to the bottom of the list with so many other jobs for your attention.

Request A FREE Quotation. Now!

Conclusion:


In the pharmaceutical industry, cleaning services are the most critical Cleaning professionals. Their expertise and experience are essential to this process. These companies' cleaning products and methods are safe for your floors and effectively remove dirt and stains.

Their work is reliable, and you can trust that your feet are in good hands. Professional floor cleaners provide the best service and quality jobs in the industry. Choose the top cleaning company instead of wasting your time cleaning!


Written by : Renu Pal