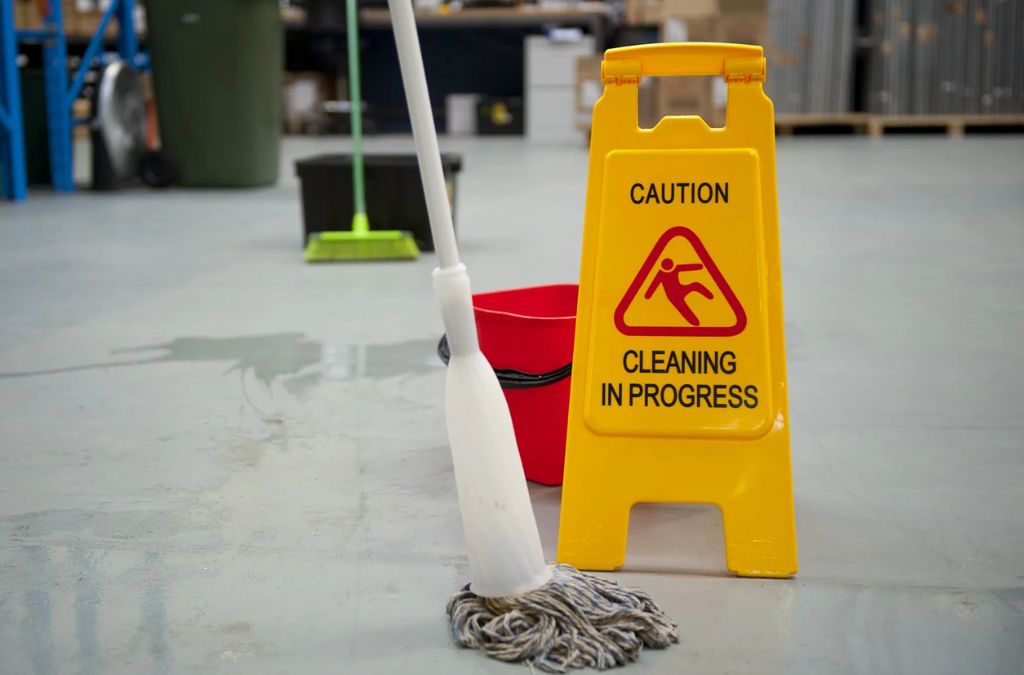 In the bustling city of Pune, where the demand for housekeeping services is steadily rising, maintaining safety and security in your cleaning routines is paramount. A well-kept and organized environment not only enhances aesthetics but also contributes to the overall well-being of occupants. In this blog, we'll go into more detail about why safety and security matter in housekeeping, with a particular focus on the services offered by Arise Facility Management Services in Pune, renowned as one of the best corporate housekeeping service providers in the region.
Why Safety and Security Matter in Housekeeping
Housekeeping is far more than just routine cleaning; it includes a variety of positions, starting with tidying up and ensuring hygiene standards are met. In Pune, where residential and corporate spaces coexist in close proximity, safety and security in housekeeping are of paramount importance for several reasons:
1. Preventing Accidents
Housekeeping staff often work in busy environments, navigating through various obstacles and dealing with a variety of surfaces. A cluttered or poorly maintained space can lead to mishaps, including falls, tripping, and slides.
These incidents can result in injuries, downtime, and even legal liabilities. By prioritizing safety through proper cleaning and organization, you significantly reduce the risk of these incidents.
2. Health and Hygiene
A clean and sanitized environment is not just a matter of aesthetics but also a fundamental aspect of occupant health and well-being. Especially in corporate settings where a multitude of people share common spaces, maintaining high hygiene standards is crucial. Regular cleaning practices help prevent the spread of illnesses, boost employee productivity, and reduce absenteeism.
3. Protecting Valuables
In both homes and offices, there are often valuable items such as electronics, artwork, and sensitive documents. Trustworthy housekeeping staff ensure that these items are handled with care and respect. Hiring a reputable provider like Arise Facility Management Services in Pune gives you peace of mind regarding the security of your belongings. They understand the importance of safeguarding your assets and have protocols in place to prevent theft or damage.
Arise Facility Management Services: A Trusted Housekeeping Staff Provider
Arise Facility Management Services in Pune has been setting the benchmark for excellence in the field of facility management and housekeepingThey offer a variety of services intended to be helpful.
Meet the security as well as safety requirements of their clients:
1. Trained Professionals
Arise employs a team of well-trained and experienced housekeeping staff. These professionals understand the importance of safety protocols and maintain high standards in their work. They are equipped to handle various cleaning tasks efficiently and safely, ensuring that your space remains both pristine and secure.
2. Security Measures
The security of your premises and belongings is a top priority for Arise. They implement robust security measures, including rigorous background checks on their staff members. All personnel are thoroughly vetted to ensure trustworthiness. Additionally, secure access control is established to prevent unauthorized entry, and confidentiality agreements are in place to protect sensitive information.
3. Use of Quality Cleaning Products
Safety encompasses not only physical security but also the health of occupants. Arise employs eco-friendly and safe cleaning products that are gentle on the environment and the people in your space. These products effectively eliminate germs and maintain a clean and hygienic atmosphere without compromising anyone's well-being.
4. Customized Services
Arise Facility Management Services understands that each space has unique needs. They provide specialized options made to address your unique needs. requirements. Whether you need daily cleaning for a bustling corporate office, periodic deep cleaning for a residence, or specialized services for an industrial facility, Arise can adapt its services to meet your needs.
Conclusion
In conclusion, safety and security are non-negotiable aspects of housekeeping, whether at home or in the workplace. By choosing a trusted provider like Arise Facility Management Services in Pune, you not only maintain a clean and organized space but also ensure the safety and security of your premises and belongings. Prioritizing these aspects will lead to a healthier and more productive environment for all.When seeking housekeeping staff providers in Pune, it is essential to consider the comprehensive services offered by Arise Facility Management Services. Their unwavering commitment to safety and security makes them a top choice for individuals and businesses alike. In Pune's bustling environment, where maintaining a safe and clean space is essential, Arise stands as a reliable partner dedicated to your well-being and peace of mind.
Written By: Kashish Jain