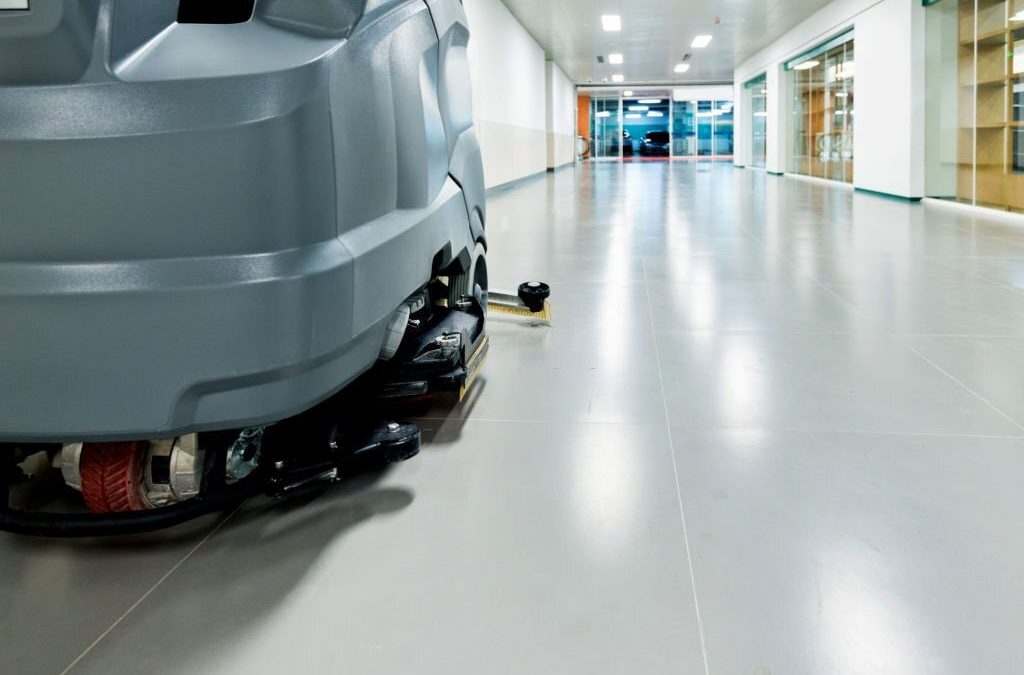 Introduction:
An industrial cleaning service is a cleaning service specializing in the area of industrial facilities such as factories, manufacturing facilities, self-storage buildings, warehouses, and power plants. Many industrial environments are busy areas with industrial cleaning.
whether you are manufacturing products 24/7, 7 days a week, or storing goods awaiting shipment or removal. You need to perform thorough and consistent cleaning using special cleaning tools and techniques by a professional commercial cleaning service team.
Request A FREE Quotation. Now!
Dirt and debris accumulate quickly in these environments, and it is essential to remove them to avoid damage to workers and expensive machinery. Industrial cleaning companies must be highly skilled, scheduled, team flexible, and ready to meet their specific cleaning needs to create a new workplace for their employees and customers.
What is Industrial Cleaning?
Industrial cleaning includes cleaning all industrial facilities such as warehouses, factories, and power plants. The size and nature of these extensive facilities make this cleaning service a problematic proposal for regular cleaners.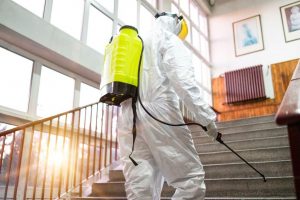 Therefore, companies are looking for professionals because they have the experience and tools to safely and carefully clean these facilities. These cleaning companies can handle large tasks such as cleaning factory floors covered with metal shavings, grease or spilled paint and cleaning around heavy machinery.

Industrial cleaning services include following tasks:
Lobby, Offices, Boardrooms & Showrooms
Dust all furniture & horizontal surfaces.
Dust & clean telephones.
Clean & de-scale drinking fountains.
Clean air vents & return air grills.
Vacuum all carpet areas.
Empty trash/recycle, replace liners, clean bins.
Stripping, buffing, and refinishing of floors.
Business and Industrial Cleaning Industry Trends

A look at businesses evolves, trends in the cleaning industry change over time. Commercial and industrial cleaning companies to stay on top of trends in these industries and adjust their practices to reflect the market's unique needs.
Why does industrial cleaning require?

Cleaning without interrupting production carefully The flexibility and time of cleaning  according to the production schedule The surface should be cleaned and disinfected with dedicated equipment. It prevents safety and reduces the time required for maintenance and repairs of machinery and other equipment. Many of us don't realize the importance of industrial cleaning. A clean and disinfected workplace keeps employees safe and healthy and maximizes productivity.

Flammable dust is a common problem, even if little is known:
In many industrial facilities, different types of dust can quickly spread. Far from all, but quite dangerous, they are neither exactly healthy nor desirable. Some dust is even flammable. Awareness of these issues and the most inappropriate materials increases among operators and other production personnel.
A Short Brief about Industrial Cleaning Services:
Daily industrial cleaning services can include a wide range of tasks specific to the tastes of the environment and industrial facilities. A reputable industrial cleaning company employs trained, experienced, and well-equipped people to clean production and storage areas and perform cleaning routines.

What are some duties of industrial cleaning services?
Cleaning, stripping, refinishing, and sealing floors.
Cleaning heavy-duty equipment.
Cleaning of industrial carpets and upholstery.
Cleaning windows and glass.
Cleaning loading docks and power washing.
Cleaning exhaust systems.
Removing construction debris.
Supplies, sanitation, and cleaning of restrooms.
Plastic and cardboard recycling and trash removal.


Why do companies require industrial cleaning services?

Good industrial cleaning services ensure the best level of hygiene in your workspace. Employees in a clean environment are likely to be proud of their work. A clean and tidy workspace keeps them healthy and happy and positively impacts organizational goals.

Industrial cleaning services manages following types of facilities

Factories.
Industrial warehouses.
Manufacturing plants.
Pharmaceutical manufacturers.
Distribution centers. 
Self-storage facilities.


Also Read: Top 8 Benefits of Commercial Cleaning Services for your Business 


Top four benefits of industrial cleaning:


1. Save environment:

Many professional industrial cleaning companies are consciously trying to reduce carbon dioxide emissions and environmental damage by using environmentally friendly products instead of harsh chemicals.

This more environmentally friendly approach also creates a healthier and safer work environment for employees and customers. In some industries and facilities, clean workplaces can reduce employee accidents, mutual pollution, and the spread of illness and infection.

2. Increased Productivity:

It's no wonder that a clean and healthy work environment improves employee well-being and satisfaction. Happy employees achieve higher productivity. Employees can entirely focus on their assigned work if they are not interested in their surroundings or cleaning work.

Professional industrial cleaners also promote the effective organization of tools, and equipment, ensuring that everything is clean and in its place. Increasing employee productivity often offsets the cost of outsourcing to a professional cleaning company.


3. Save Money And time:

By reducing accidents and illnesses among factory workers, companies can save cost around hundreds or even thousands. Regular cleaning of machines and systems minimizes dust and dirt build-up, prolongs the system's service life, and improves the business profits.

Professional industrial cleaning companies have the products, staff, and expertise to clean factories efficiently, floors, and industrial machinery, saving a lot of company cleaning time.


4. Professional Result:

Businesses can rest assured that their facilities are clean and can accommodate customers and unexpected visitors. First impressions can be critical to a company's success, and a clean work environment stimulates trust with potential customers.

Professional industrial cleaners also help businesses meet their cleanliness and safety requirements. Whether a furniture warehouse or a scientific laboratory, a clean working environment means excellent service and product quality.

Request A FREE Quotation. Now!


Conclusion:


Hazards at work can be managed or eliminated with practical industrial housekeeping. Lack of effective housekeeping often leads to occupational accidents.

We specialize in cleaning industrial and commercial facilities. Our facility management services include industrial, commercial, and residential cleaning. We help your company increase its credibility, maintain a healthy working environment, and show environmental awareness.

We provide professional industrial cleaning services through experienced professionals with extensive knowledge of the chemicals, equipment, and tools needed to complete projects of all sizes. Hiring our services are hassle-free. Contact us today or make an appointment with us for a cost-effective consultation.

Written By: Kashish Jain