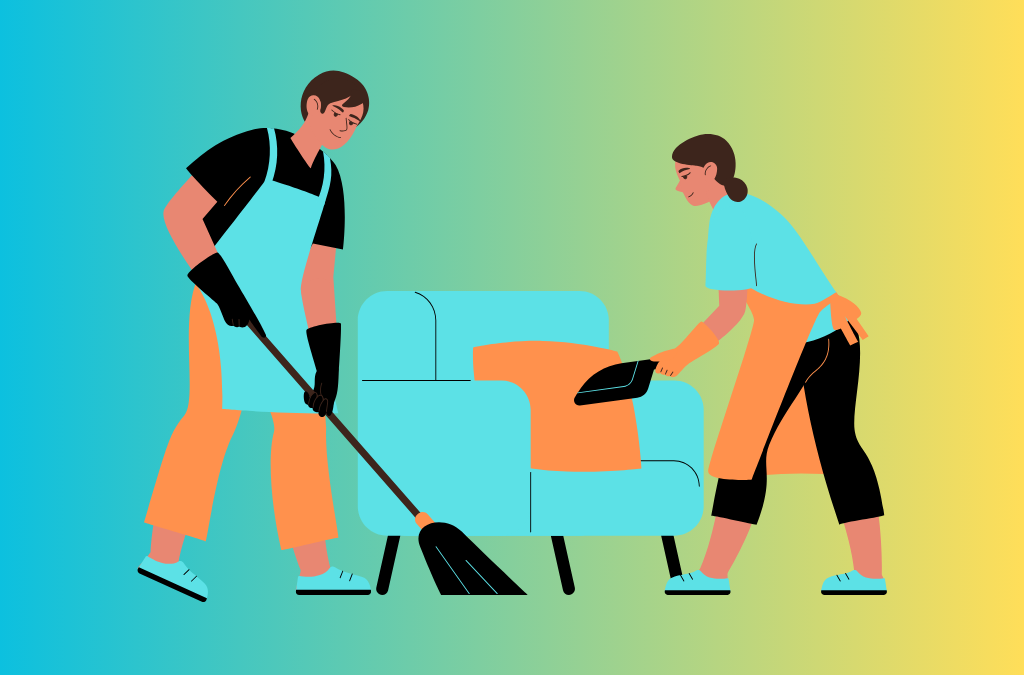 In the dynamic and fast-paced environment of Pune, the need for efficient facility management services is paramount. As businesses thrive and homes evolve, the demand for top-notch housekeeping and cleaning services has surged. In this blog, we will explore the importance of Facility Management Services, delve into the specifics of Housekeeping and Cleaning Services in Pune, and highlight why Arise Facility stands out as a leading name in this domain.
---
The Essence of Facility Management Services in Pune:
Facility Management Services play a pivotal role in ensuring the seamless functioning of residential and commercial spaces. From maintaining a clean and organized environment to optimizing operational efficiency, these services are the backbone of a well-managed space. In Pune, a city that thrives on progress, Facility Management is not just a service; it's a necessity.
---
Housekeeping Services in Pune:
In the hustle and bustle of daily life, maintaining a spick-and-span living space can be challenging. This is where professional Housekeeping Services step in. Arise Facility offers comprehensive housekeeping solutions in Pune, ensuring that homes remain a haven of comfort and hygiene. With a dedicated team and advanced cleaning techniques, Arise Facility stands out as a trusted partner in enhancing the quality of residential spaces.
---
Cleaning Services in Pune:
From residential apartments to commercial complexes, cleanliness is a universal requirement. Arise Facility provides top-notch Cleaning Services in Pune, employing industry-best practices and eco-friendly products. Whether it's routine cleaning, deep cleaning, or specialized cleaning services, Arise Facility is equipped to meet diverse needs.
---
Office Cleaning Services in Pune:
For businesses, a clean and organized office space is essential for productivity and employee well-being. Arise Facility's Office Cleaning Services cater to the unique requirements of corporate environments in Pune. The company understands the significance of a pristine workspace and ensures that offices are not just cleaned but are maintained at the highest standards.
---
Housekeeping Facility Management Companies:
Choosing the right Facility Management company is crucial for the well-being of your space. Arise Facility stands among the leading Housekeeping Facility Management Companies in Pune, offering a comprehensive suite of services tailored to meet the specific needs of clients. With a client-centric approach and a commitment to excellence, Arise Facility has earned a reputation for reliability and professionalism.
---
Best Corporate Housekeeping Services in Pune:
Corporate spaces demand a level of precision and professionalism in housekeeping services. Arise Facility takes pride in delivering the Best Corporate Housekeeping Services in Pune, ensuring that businesses can focus on their core activities while the experts handle the cleanliness and organization of their premises.
---
Conclusion: Elevating Spaces with Arise Facility
In the realm of Facility Management Services in Pune, Arise Facility emerges as a distinguished name. With a commitment to excellence, a client-centric approach, and a comprehensive range of services, Arise Facility is dedicated to elevating living and working spaces. Whether it's housekeeping, cleaning, or tailored corporate solutions, Arise Facility is the trusted partner for those seeking top-notch facility management services in Pune.
---
By choosing Arise Facility, you're not just selecting a service; you're opting for a transformative experience that enhances the aesthetics, functionality, and hygiene of your space. Elevate your surroundings with Arise Facility – where excellence meets efficiency.