Everyone must know the importance of cleanliness whether they live in a small area or a big area. Keeping our homes and workplaces as clean as possible prevents skin problems and ill health. Sometimes we face skin and health problems which is mainly due to the negligence of the cleanliness of the workplace.
Also, keeping our workplaces clean and tidy is important as it directly impacts our performance and productivity. A clean and tidy environment definitely makes our life more comfortable and enjoyable. If we will not follow all the cleaning and safety precautions then we could be suffering from asthma and other diseases.
Cleanliness is one of the most important things that we all need in order to live a healthy life. Our surroundings play a vital role in our life. Therefore, it is absolutely necessary to maintain cleanliness in our surroundings. There is a saying that "Cleanliness is close to godliness."
Now let's talk about the importance of cleanliness:
1) To Prevent Diseases-
It cannot be overemphasized how important cleanliness is to health. Cleaning can make your home, office, or school safer and healthier. Dirty environments are breeding grounds for microbes, allergens, and other contaminants that can make people sick.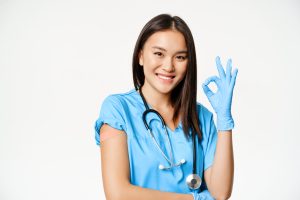 It is a fact that indoor air can be two to five times more polluted than outdoor air. In addition to dust and pollen, mold spores, pet dander, bacteria, and viruses may be present in the air. This pollution can cause allergic reactions and asthma attacks in people that are particularly sensitive.
Since we spend a major part of our lives indoors, indoor air pollution is a serious matter that can affect our health. While you can't control the weather outside, you can improve the quality of air inside your home and workplace by removing harmful pollutants.
The health of the human body is a reflection of how well we take care of it. One of the major factors that impact our health is the environment around us. Several studies have shown that a clean and healthy home helps to keep you healthy and energetic.
2) To Increase productivity-
The understanding of the importance of cleanliness becomes mandatory when it comes to your productivity. Cleanliness in the office/school/college is very important, in order to maintain a clean work environment, the employees/students will be able to concentrate on their daily tasks.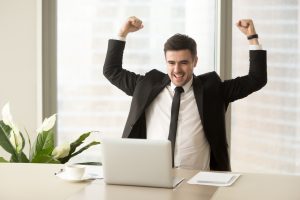 It not only improves the quality of work but also increases the concentration level. It keeps you healthy and fit to work better. It is better to keep your surroundings clean and tidy except having messy surroundings that could distract you. Cleanliness is important because it helps in the organization of things, reduces stress, and makes you focus more on your work.
There are many benefits to keeping your place clean. Maintaining a clean workspace, home, or even public space makes you feel great and increases productivity!
3) To Increase Tourism-
It's very important for tourist places to keep clean infrastructure – streets, buildings, parks, etc. It would be a bad impression on people who haven't been to that place before if a tourist attraction were not clean. They will think that this city/town/village is dirty and they won't want to come back again.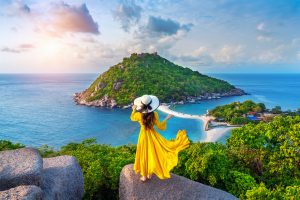 By knowing the Importance of Cleanliness we can make the place more attractive and people get attracted towards them, this way We can make a place more attractive by understanding the importance of cleanliness and attracting people to that place, this way government can earn more income because of tourism. It also helps in increasing the number of visitors to that place because it looks beautiful.
An important aspect of any country is its tourist attractions. It gives employment to people, it generates income for the government through tourism and other things. So tourist places should be maintained very well.
4) It makes things Beautiful & Attractive-
EveryEveryone is crazy about looks whether it's home or office or any person. This is the very first thing people notice about you or your home/office. A clean home is not just a place for humans to live in
It's also a place of peace and comfort, so it needs to be taken care of. Sometimes, doing all the cleaning at once can seem like an overwhelming task. A little each day goes a long way towards getting your house clean. Cleaning makes things look beautiful and attractive by removing dirt and grime that can build up over time.
Cleanliness at the workplace benefits your business also. It helps to attract your clients or boss which helps to increase your profits. We should not neglect the importance of cleanliness in our workplace because it affects the mental state of those who work there.
People place a lot of importance on their appearance. An attractive appearance is a product of a healthy and clean appearance. Therefore, people should take care of their looks from time to time.
5) Improves your personality-
You will definitely understand the importance of cleanliness when you visit outside. Keeping yourself clean will boost your confidence. It's a habit that everyone should follow. For the first-timer, it might be difficult but once you get used to it, you will feel its positive impact on your life.
A cleanliness habit enhances your personality. It gives such a positive feeling whenever you look at things around. This will be an essential part to improve the overall personality of anyone. Cleanliness is important for your physical, mental, and spiritual wellbeing. Our body, mind, and soul are affected by the environment around us. Dirty surroundings reflect on our personalities, too. Cleaning your home and your mind will lead to a happy life!
If you understand the importance of cleanliness at home or at work, it will be easier to keep a clean and healthy environment. The environment is where you spend most of your time so it is essential to keep it clean and tidy. We can help you in this, as we are a leading Cleaning Services Company in Pune who are serving the best services at a very affordable cost.
Written By